If you are new to my newsletter, I would like to welcome you. If you are wondering why you are receiving this newsletter, you signed up for one of the bundles/giveaways or from my website.
I will try not to spam you, although, I will be sending you links to things that I think will help your business grow. I want to see you succeed. If you do not want to receive emails from me, I will be sad to see you go, but just unsubscribe here or the link at the bottom of this newsletter. You will always be welcome to come back if you decide you really want to hear from me.
A LITTLE OF WHAT IS GOING ON IN MY BUSINESS AND LIFE:
Not too much going on here. I went to the doctor yesterday and she had to change my diabetic medications because my blood sugar went up to 8.8. Not good. I hope that this works or I will have to start going to the endocrinologist in Corpus Christi again. That is a good hour away. I don't like going on long trips anymore. My osteoarthritis in my hip starts acting up. I did get good news though. My kidney function went back up again. I hope that stays up as I don't want to have to go on dialysis.
Well, looking at what products to create. I have missed the window for Valentines day. I like to create for holidays 3 months before they arrive. I guess I will jump up to St Patrick's Day, Easter, Mother's Day and Father's Day. Need to see what I have to create some goodies for you.
What are you working on? Below, you will find some freebies that you can use for your products for Valentine's Day. There are seamless patterns for you to use as covers for your products. Remember, always modify the images so that they are different from what someone else might create with the same pattern. Make your cover stand out and let people know you are different.
Create a mug or greeting cards to put in your store. You might create these to give to special people in your life. See below in MISCELLANEOUS to find the links to the templates for you.
I want you to keep on working and growing your business. Let me know your accomplishments and what you are working on.
CAN I HELP IN ANY WAY?
If you need to talk or get some help of some sort, I am here and will help you in any way that I can. If it is something I don't know yet, I will refer you to someone I know who does have that information. We are all here to help each other to achieve success.
NEW PRODUCTS
A new bundle just started today. It is called Affinity Lovers Collection 2022. Do you love Affinity Products or want to get more familiar with them, this is the bundle for you. It contains some cool templates for you to create products as well as training on how to create products on Affinity products. It will run from to today until the 27th. You get over $400 worth of products for $27. You will have until March 31, 2022 to download all of your goodies.
I just looked at what is there and can't wait to start downloading them. I will probably wait until the 27th to get mine as that is when my Social Security Check Comes in.
Affinity Lovers Collection 2022
If you are interested in coloring pages, Becky Beach has a new set of coloring pages coming out. Animal Couples in Love Coloring Pack has 30 animal couples.
Remember, you don't have to make coloring books with these. They can be used as individual coloring pages or inserted in one of your products, like in a journal or planner. Make divider pages for your journals. Just add them for the customer to relax and calm themselves down.
Animal Couples in Love Coloring Pack
Are you ready to grow a mailing list? Lynette Chandler of Thrive Anywhere has created a workbook packed with action steps, and worksheets that will lead you through creating a step-by-step plan 0 to 1000 subscribers and beyond. You have until the 25th to get your First 1000 Subscribers Game Plan.
First 1000 Subscribers Game Plan
ONGOING
Dee of Conscious Debt Free Life is offering NEW to her store the Conscious Life Focus Planner & Journal Combo Set PLR. This PLR planner and journal set will help you reach the market with a unique offering. With self-care focus for each week and day, your customers will love using both the planning pages and Self-care Journal prompts pages. Offer this to your customer and gain a competitive advantage in the Self- help planner niche. Add your creativity to these pages without starting from scratch.
Conscious Life Focus Planner & Journal Combo Set PLR
WANTING TO GET YOUR WEBSITE UP AND RUNNING?
Sign up for this 2 week class. I took it and it is wonderful. She has Zoom calls with you so that she can answer any questions you have as you ask them. This allows her to have you screen share with her so that she can solve your problems. As you finish sections of the class, you will get bonus pages for your website. If you need help getting your WordPress site up and running, this is the class for you. NEXT WORKSHOP STARTS FEBRUARY 25, 2022. Make sure you don't miss it.
2-Week Website Launch Workshop
Get this course by Ruthie and Melody to help you get aMember on your site. It will help you set up your products and your affiliate program. I have purchased this course and am in the process of setting up my website now.
If you would rather take the aMember course taught by Faith, I have taken this course also. It is very good. She will walk you through how to set up your site, manage your products, manage your affiliate program, and creating upsell/downsell offers. I really did love the last one as I would have never figured out how to do it.
FREE PRODUCTS TO STOCK YOUR STORE!
The Digital Divas are back. Check out this free 2022 Digital Affiliate Promotions Planner & Tracker brought to you by Melody of PLR Club of the Month. Compatible with GoodNotes and other apps. You get FULL commercial rights! Use it yourself, give it away to build your list or sell it as your own product. Easy to edit and re-brand! Once you grab your freebie, you'll see the latest offer from the Digital Divas (Ruthie, Mel, Stephanie Hansen, Jan Small, and Helen Ross). They've put together the 2022 Business Builder Bundle for you that includes another Digital Planner, a Printable Planner, Digital Papers and Stickers for only $29 (about what you'd pay for just the digital planner if you bought everything separately).
2022 Digital Affiliate Promotions Planner & Tracker
Content Accelerators has a Self Care Printable PLR for you that is free if you use the coupon code CARE2020. This is great to use to build your list or sell as a printable download. This product comes in 3 different designs and can be modified using Affinity or Indesign.
Check out the free PLR at this site. They will help you to get more products on your site. Don't pass up the opportunity to get these journals, planners, calendars and stickers.
Free Journal, Planner, & Calendar PLR
FREE GRAPHICS & SEAMLESS PATTERNS
SEAMLESS PAPERS
Abstract Boho Festive Mandala Seamless Patterns
Digital Paper Glitter Unicorn Texture
Valentine's Day Seamless Patterns
Texture Background Texture Digital Paper
Valentine's Day Heart Pattern Design
Valentines Seamless Pattern Bundle
Valentine's Day Seamless Patterns & Digi
Valentine's Day Seamless Pattern Papers
GRAPHICS
8 Valentine's Day Elements Illustrations
Rose Bouquet
Valentine's Day Bear
Valentine's Day Clip Art
Festive Valentine's Elements with Gnomes
Hand Drawn Hearts
MISCELLANEOUS
Teacher Valentine's Day Quotes
Valentine's Day Greeting Cards
More Valentine's Day Greeting Cards
Valentine's Mug Design
There are more seamless patterns and graphics available on Creative Fabrica for free. Just go to this link for more Valentine's Day graphics.
I have a subscription to Creative Fabrica and can download as many of the graphics on their site free. I get an idea, I run to Creative Fabrica to see if I can find graphics to make my new creations. It is so great. You might want to get a subscription if you need lots of graphics.
I did it. I got the newsletter out today. Enjoy the goodies.
Hugs,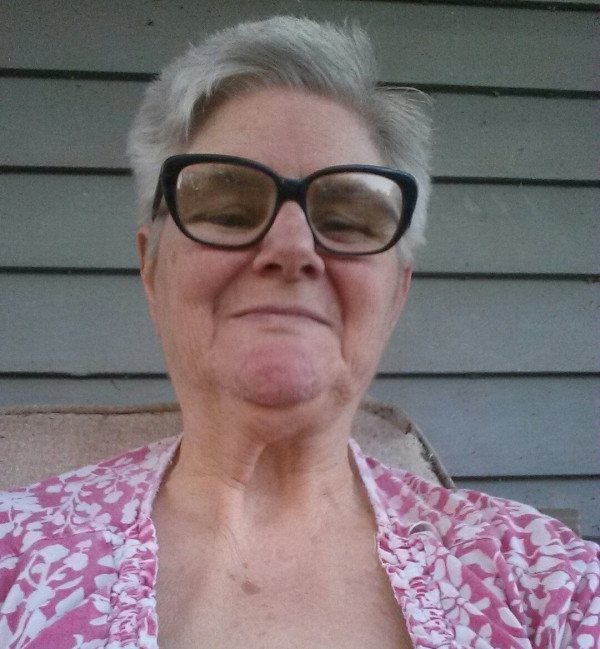 Gilded Penguin Creations
marilyn@gildedpenguincreations.com
PLEASE NOTE:
You are receiving this email because you requested to be on my list when you received a freebie from my website, a bundle or a giveaway or you purchased something on my website.
This is a commercial email. If you purchase a product through a link in this newsletter, we may be compensated for that purchase as an affiliate of the product. Then again, we also include lots of links to other websites and cool stuff for you, just because we want you to succeed in anything that you do.