Yesterday was fairly quiet. I spent my time on researching Affinity Printables. I am thinking maybe some Bookmarks or Children's Printables but not really sure yet. Today has just started so not sure what I will work on today…maybe finish Faith's aMember course and affiliate/store on my website. Then I will go through Ruthie/Melody's aMember course to finetune my website.
How are you all doing today? So far so good for me. LOL Once I get this newsletter done, I will transfer my older ones to my website and then start working on the above.
What are you working on right now? I would love to hear from you, especially if you need some help with something. Oh, yes, I would also love to get your affiliate links so that I can promote you.
If you are participating or want to participate in any of the bundles/giveaways and need any help getting your stuff done, just contact me and I will do what I can to help you. I have helped others by doing a video on how to do the Birdsend stuff. Hopefully they are able to get their stuff into the giveaway.
The day my gifts show up in the bundles are getting closer. I am getting more and more excited about it.
LAST Day
Hurry on over to Lizzy's Christmas Party and get her free goodies bag with approximately 200 items and a paid goodies bag with another 80 items, if you haven't already.
NEW BUNDLE
I have a new bundle for you that I am in today. Go check out Rayven of Color Monthly's Fresh Start PLR Bundle. She has 2 different bundles to choose from:
Her Basic Fresh Start Bundle with 37 commercial use products that you can customize and rebrand as your own for $27. Mine is the last one on the list.
1. Color Monthly PLR – Stunning Seashells Coloring Page Designs value $30
2. Daily Faith – Getting Cozy With Your Bible Reading & Memory Plan value $21.97
3. A Cup of Zen – Mindful Manifesting Planner & Coloring Pages value $37
4. Printable Island – My Gratitude Journal value $37
5. Niche Starter Packs – 3 Done-For-You Content Packs in Lifestyle & Personal Development value $81
6. Cathy's Creations – Teen Journal – Planner Mix & Match value $37
7. Creative Printable Designs – Geometric Cats Coloring Images value $27
8. Amy Harrop – Beyond Printables DFY Templates value $29.99
9. Oxy Design PLR – Fashion Girls and Flowers – 20 Adult Coloring Pages value $27
10. Createful Journals – Sister's Journal value $24
11. Faith's Biz Academy – Goal Planner For Kids PLR value $27
12. Leto Digital Designs – Inspirational Career Coloring value $37
13. PLR Printables Bazaar – Oracle Moon Planner value $27
14. Wondermompreneur PLR Printables – 12 Months Floral Tile Planner for 2022 value $17
15. Inspiration For The Good Life LLC – Pretty Turquoise Workout/Weight Loss Planner with digital covers value $27
16. Kim Lerner Coaching – NEW YOU 10 Day Self-Improvement Jump Start Journal value $27
17. Planner Creators PLR – Mega Puzzle Pack value $35
18. Colorist Cafe – Fusion of Flowers Coloring Pages value $37
19. Lori Winslow Online – Dragonfly Dreams Undated Planner value $27
20. PLR Concept – Journal bundle w/affirmation cards value $47
21. Pretty Printables by Sheila – Hello Winter Snowman Planner Template value $27
22. Conscious Debt Free Life – Learning with a Purpose Megha Kit- Planner and Journal Combo value $37
23. My Fair Ladies Printables Boutique – 2022 Illustrated Fashion Planner value $27
24. Gypsy Soul Printables – Vintage Women and Flowers Grayscale Coloring Pages value $20
25. Simply Couture Designs – Home Plant Planner Template value $29
26. Templates for Creators – Meal Planner Template value $17.99
27. PLR Beach – Christmas Furbabies 10 Pack value $27
28. Stephie The Happy Mom – 20 DFY Vision Board Canva Templates value $27
29. Content Accelerators – Weekly Undated Planner–Mandala Coloring value $30
30. Foxlike Files – Lessen Your Stressin' Digital Planner – 2021 value $47
31. Tara Kachaturoff, LLC – Meditation PLR value $27
32. Tales From the Rouge – Sailing the Seas – Vintage Paper pack value $27
33. Bitty Spire Life – Pink Zen 2022 Monthly Calendar with 4 BONUS Planner Pages value $18
34. Kaycee Digital Design – Canva Sticker Template Set value $37
35. The Planner Chic – 2022 Goal and Project Planner value $27
36. Maggie Wall – Review & Renew Workbook — Review 2021, Renew Your Commitment to Yourself in 2022 value $27
37. Gilded Penguin Creations – 2022 Hummingbird Digital Planner PLR value $27
Her Deluxe PLR Printables Bundle Extravaganza with everything in the Basic Bundle plus the following workshops to be held in 2022 for $47
COURSES
• 1 Month Free All Access Pass &/or Mastermind value $57 or $109
• Do What's Next: Giveaway Strategy value $97
• Do What's Next: Asana value $97
• 1:1 20-min private coaching call value $199
PLR
1. Love People + Make Money – Ideas In Order: Year End Brain Dumping value $37
2. Fruitful Freelancing – Brandovation value $37
3. Solopreneur Cafe – Tackle Your 2022 Money Resolution – In January! value $27
Both are great fantastic deals. Click on the button below to get my 2022 Hummingbird these fantastic Deals.
ONGOING BUNDLES
Becky's Bundle is still going on. We are now at Day 9 of 12 Days of Freebies Event sponsored by Becky Beach of PLRBeach. Get 3 PLR swag bags a day for a total of 36 gifts over the course of 12 days! Don't forget you need to stop by the delivery page each day until December 12th to pick up your swag bag. My gift will be in tomorrow's swag bag. Here is more information:
2nd Annual 12 Days of Freebies Event

Today's freebies are really great. I have already downloaded them. Go check them out:
• Decluttering Mini Workbook and Planner from PLR Perfect
• Productivity Content Bundle from Tara Kachaturoff LLC
• Kick Negative Habits To The Curb Challenge from April Lemarr at Niche Starter Packs
Use coupon 12DAYS to get them for free!
HERE ARE SOME MORE BUNDLES FOR YOU:
From Dec 1-25 get gifts in the 25 Days of Deals. I have picked up some really cool stuff from there already. Even though it is the 5th already, you can go back and get the previous days deals.
Annual Christmas Advent Calendar Event sponsored by Sue Fleckenstein from Createful Journals and Di Heuser from PLR Planners. Each day through December 25, you get a special discount or freebie for one day only. On the 25th of December, you will get a truckload of free gifts from everyone participating in the Calendar. So make sure to come back daily to see what has opened.
Check out the deals the Digital Deals Advent Calendar (Melody, Ruthie, Jan, Stephanie, and Helen) are giving you each day December 1-25. You might get a freebie or a discount. Check each day to see.
Have fun getting some cool goodies.
Time for me to get to work. It won't get done by itself. I do so love creating. It is just getting myself to do it. LOL
Have a wonderful day and get some research and creation in there. Let me know what you are creating. Would really love to know. And, don't forget those affiliate links.
Hugs,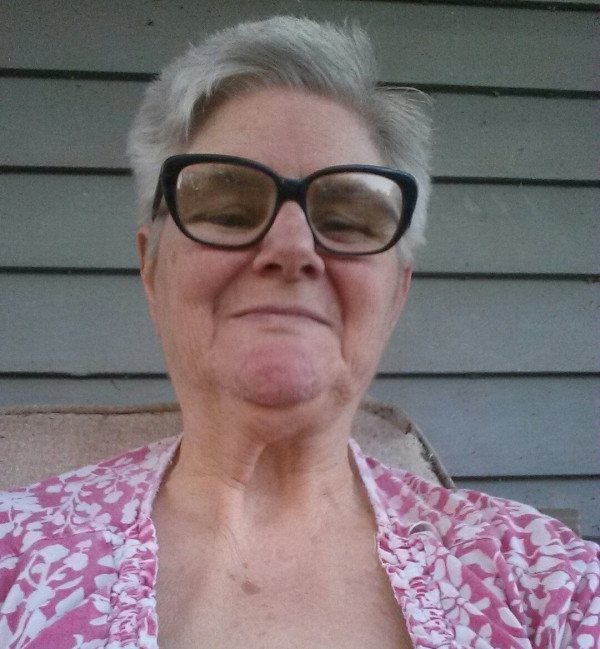 Gilded Penguin Creations
marilyn@gildedpenguincreations.com
Please note:
You are receiving this email because you requested to be on my list when you received a freebie from my website, a bundle or a giveaway or you purchased something on my website.
If you do not want to receive emails from me, I will be sad to see you go, but just unsubscribe here or the link at the bottom of this newsletter. You will always be welcome to come back if you decide you really want to hear from me.
This is a commercial email. If you purchase a product through a link in this newsletter, we may be compensated for that purchase as an affiliate of the product. Then again, we also include lots of links to other websites and cool stuff for you, just because we want you to succeed in anything that you do.