If you are new to my newsletter, I would like to welcome you. If you are wondering why you are receiving this newsletter, you signed up for one of the bundles/giveaways or from my website.
I will try not to spam you, although, I will be sending you links to things that I think will help your business grow. I want to see you succeed. If you do not want to receive emails from me, I will be sad to see you go, but just unsubscribe here or the link at the bottom of this newsletter. You will always be welcome to come back if you decide you really want to hear from me.
If you missed any of my newsletters, you can find back issues on my website. It will have all the newsletters in publication order.
A LITTLE OF WHAT IS GOING ON IN MY BUSINESS AND LIFE:
What to write? That is the question. I have no idea what to write to you, %contact.first_name%, today. What would you like to hear about? I would love to hear from you. Please reply to this email to let me know. Are you into Printables or Digital Planners or both? Is there a specific subject you would like to hear about?
Hi, %contact.first_name%, all I managed to do yesterday was to get my emails done and get my newsletter out. It seems once I finish both of these that my eyes start acting up and I can't see what is on my screen. Oh, yeah, I did do some reorganizing of my email lists and some folders. So I guess it wasn't as wasted as I thought. LOL
Once I couldn't see my screen to work on my business, I watched some Netflix. I do so love a good movie. I watched drama movies last night. They were really good. I use large subtitles so that if I can't understand what was said that I can see what was said. It is really lousy getting old. LOL Hey, you either laugh or cry about it and I would much rather laugh. The doctor changed the type of lenses I have so that is why I am having so much trouble. My eyes need to get used to the new prescription.
If you want coloring pages to create your own coloring book or want them for adding to your journals and planners, the Color Me Bundle is ending tonight. Also, Yolande's course Website Launch Accelerator Course ends tonight. You need to hurry on over and get them.
Oh, yeah, and I have been trying to find some new goodies for all of you. Check the bottom area of this newsletter to find out what is new and what you may miss if you don't hurry and get them. I try my best to get the best of the best for you. Really, I show you the things that I would be interested in to get my business going strong.
OK, that it it for today. Hope ya'll are having a wonderful day out there.
REMINDER!!!!!
***You will have until March 31, 2022 to download all of your goodies for Affinity Lovers Collection 2022
ENDS TONIGHT
BUILD YOUR WEBSITE!!!!
If you are interested in getting Yolande's website building course, you need to get it now. She is closing the doors on February 27 EST. If you missed out on the sale, you still have this one last chance to get in.
I told you about Yolande of Tech Talk new course coming out March 1 called Website Launch Accelerator Course and how much I loved it.
I took this course the last time she offered it and I had 2 weeks. In this newer improved version, she is giving the class for 4 weeks. You will have until July 1, 2022 to implement and re-watch all tutorials. You will get a pre-built website Kadence child theme to start you off. You will get bite-sized tutorials and live Zoom calls where you can ask questions about problems you are having and get answers right then to help you restructure the theme to your own vision.
Here is what you will be getting in this course:
An easy setup, as easy as a click of a button!
A minimalistic approach to tools to set up and learn as well as startup costs.
Training that holds your hand through the whole process where you can get active feedback and answers to your questions.
A theme that can grow and evolve with your business so that you never have to worry about being boxed in or have limited customizable options.
A website that is built for speed, mobile, and is SEO friendly.
A Library of premade blocks and layouts for you to choose from and customize to your own requirements.
Here is a video that will tell you about the course.
Website Launch Accelerator Course
************************************************************************************
40 all star creators have joined Jay Galati of Coloring Galaxy with 36 outstanding coloring packs and 9 "How To" coloring training content ready to make sales for you in the Color My Bundle. You can purchase just the coloring packs or just the training packs for $27 each or get the Premium pack which includes both coloring pack and training for $47. This bundle will be available from now Through February 27. Remember that coloring pages can be used for your journals and planners also. You will have until March 31 to download all products.
NEW PRODUCT TODAY
Carmen of Simply Couture has two mini courses coming out today.
1. Check out her Etsy Product Pinning Technique Training if you need to learn how to pin your products on Pinterest. This training contains 4 step-by-step videos:
Differences between a regular Etsy product pin vs a rich product pin that includes multiple images and detail product info
Step-by-step on how to create a Rich Etsy Product Pin on Pinterest with multiple images using a FREE tool from Etsy
Tricks to make the Etsy product pin a Vertical pin
How to modify a square Etsy product image and change it to a vertical pin right from inside the FREE Etsy tool
How to create a vertical Pinterest product pin using Etsy Canva Mockup Template.
BONUS: Includes 8 Pinterest Vertical Pin Canva Templates for Home Management Planner!
Use coupon code PRODUCTPINNING10 and get $10 off the course. This coupon is good until March 2 at ll:59 pm PST.
************************************************************************************
2. Her second mini training is called Etsy Home Management Printable Listing Training. This training contains 4 step-by-step videos:
Exact workflow of how Carmen finds low competition SEO keywords for Home Management Printable
The tool that Carmen uses to find low competition keywords and do SEO research
How she customizes a Home Management PLR planner to list on Etsy
How she creates eye-catching product images using Mockup templates
How she sets up a PDF delivery file with call to action and personal license info to deliver the printable
The AI tool that Carmen uses to quickly and easily create the introductory paragraph of product description so she doesn't have to write from scratch
How Carmen puts everything together to create an Etsy listing
BONUS: Includes Done-For-You Home Organization Printable Etsy Keyword List that Carmen uses to get her new Home Management Planner printable on the First Page of Etsy!
Use coupon code ETSYHOMEMAN10 and get $10 off the course. This coupon is good until March 2 at ll:59 pm PST.
Etsy Product Pinning Technique Training
Etsy Home Management Printable Listing Training
ONGOING SALES
Sue at Createful Journals has added a set of Home Utility Trackers, great for the home and finance niches, to her terrific collection that she calls Simple Template Designs. The other series includes templates such as Storage Hacks, Kitchen Hacks, Undated Simple Calendar Templates, Online Shopping Tracker, Walking Tracker, and so many more.
For each design, you get them in 3 different sizes in PowerPoint format so you can repurpose and sell them.
Check them all out here, and get them for just $7 each (no coupon needed).

Simple Template Designs

************************************************************************************
Michelle of PLR Niche has a new planner out today called What To Wear Planner. It comes with 42 Pages and is a workbook style planner. The template is in two sizes, 8.5″ x 11″ & 8″ x 10". It comes with 6 jpg Covers. You will get Editable PowerPoint Files, PDF File, Font Files, and Commercial Use Rights.
This planner is meant to help your customer pick and choose what she has in her own wardrobe. It will help her save money because she will be able to pick and choose from what she already owns and not having to go out and buy her wardrobe all the time.
Here's what you get
 Cover Belongs to Fashion Trends This year Fashion Trends For Spring Fashion Trends For Summer Fashion Trends For Fall Fashion Trends For Winter What's In Your Closet Insert Mix and Match Work Outfits Outfits For Work Outfits For Home Build Your Closet Insert Build Your Closet Tops Build Your Closet Pants Build Your Closet Jackets My Wardrobe List x3 My Accessories Spring Clothes Summer Clothes Fall Clothes Winter Clothes Shoes Purses Vacation Outfits Party Outfits Costume Party Partner's Closet Child's Closet School Clothes Work Clothes Shopping List Spring Shopping List Summer Shopping List Fall Shopping List Winter Shopping List Donate Yard Sale x2 Notes x 3
All of this for $16.20 (Regular $27) a 40% savings. Sale starts today and ends February 28.
Use Coupon Code: WEAR40
************************************************************************************
Rayven of Color Monthly has released a new planner called Bible Study Coloring Planner. This planner contains 28 pages. You will receive a PDF and JPGs with PLR rights. You have 3 options: black & white ($29.40 using coupon code), full-color ($29.40 using coupon code), or BOTH ($46.90 using coupon code). Sale price with coupon code: BIBLE – 30% off any option. Coupon good February 22 – February 28.
This Bundle Includes The Following Beautifully Illustrated Bible Themed Coloring Pages:
Bible Study: SOAP
Bible Study: Sword Method
Bible Study 1 of 3: Scripture
Bible Study 2 of 3: In Depth
Bible Study 3 of 3: Application
Monthly Reflection
Reading Planner
Character Study
Chapter Summary
Book Overview
Meditate on the Word of God
Word Study
Daily Journal
Bible Tracker
Favorite Verse
Enlighten me, God
God Speaks to Me
Weekly Planner
Prayer Journal
Prayer Requests
Sermon Notes
Scripture Cards
Monthly Gratitude
Old Testament Reading Log
Old Testament Reading Log
New Testament Reading Log
Daily Devotional
Yearly Bible Goals
************************************************************************************
Di of PLR Planners has come out with a Crafter's Planner and Journal. This planner comes in Printable or Digital or Both options. It also comes in either PowerPoint or Affinity. So many choices. This is a PLR product so you will be able to sell it to your customers as a Printable/Personal Use product. Plus get 20% Off by using the coupon code CRAFTY20. This coupon good thru February 28. With this planner, you get:
10 Digital Interior and Front Covers (PNG)
10 Print Covers (JPG)
29 Color Co-ordinated Digital Papers 12×12 (PNG)
450+ Matching Stickers (PNG)
19 PNG Clip Art
33+ PNG Tags
3650+ PNG Washi Tapes
Crafter's Planner and Journal
************************************************************************************
Sue of Createful Journals just released an Undated Blog Planner which comes in 8 x 10 in color, black and white, and a no graphics style. Also included are dividers and pages to use as covers, plus a huge sticker pack that could be decorated with clip art to make it unique. Use coupon code BLOGPLANNER to get $5 off. This coupon is good until March 1.
************************************************************************************I just found another course to teach you how to do seamless patterns that can be used to create your covers and interiors for your printable planners and for your digital planners. This class is taught by Catherine Beebe and uses Affinity Designer. This course is called Basic Seamless Patterns in Affinity Designer. To top it off, you pay what you want as low as $1 for the course. I can't wait to add this one to the list of courses I have taken showing me how to create digital seamless patterns.
************************************************************************************
Get 2022 off to a great start with Digital Affiliate Promotions Planner & Tracker! Compatible with GoodNotes and other apps, you get FULL commercial rights! Use it yourself, give it away to build your list or sell it as your own product. Easy to edit and re-brand! It is a steal at $1.
Digital Affiliate Promotions Planner & Tracker
HELP WITH AMEMBER
Sue of Createful Journals has a course called List Builders Action Plan. In this course is a wonderful section on aMember. It helped me so much. If you are joining bundles, she gives you some wonderful tips on this also. This is really worth the money.
************************************************************************************
Get this course by Ruthie and Melody to help you get aMember on your site. It will help you set up your products and your affiliate program. I have purchased this course and am in the process of setting up my website now.
************************************************************************************
If you would rather take the aMember course taught by Faith, I have taken this course also. It is very good. She will walk you through how to set up your site, manage your products, manage your affiliate program, and creating upsell/downsell offers. I really did love the last one as I would have never figured out how to do it.
FREE PRODUCTS – REPURPOSE & STOCK YOUR STORE!
Free DFY Printable Planner Template with Commercial Use rights. This is editable in Canva, Affinity Publisher or Adobe InDesign.
************************************************************************************
Get the Paris themed Family Is Love Management Planner from Niche PLR Starter Packs. It has 12 unique planner page designs and is a dated planner starting for April 2022. This planner is designed to help your audience to keep track of their family schedule for the year, month and day. You have PLR rights on this product. This is lettersize. The planner is editable in Powerpoint.
************************************************************************************
For a limited time only, Becky of PLR Beach is giving away her Safari Blooms Undated Monthly Planner. Included with the planner are:
15 page printable
PowerPoint template
8.5 x 11 size
12 month calendar
Journal page
Commercial use rights!
Safari Blooms Undated Monthly Planner
************************************************************************************
The Digital Divas are back. Check out this free 2022 Digital Affiliate Promotions Planner & Tracker brought to you by Melody of PLR Club of the Month. Compatible with GoodNotes and other apps. You get FULL commercial rights! Use it yourself, give it away to build your list or sell it as your own product. Easy to edit and re-brand! Once you grab your freebie, you'll see the latest offer from the Digital Divas (Ruthie, Mel, Stephanie Hansen, Jan Small, and Helen Ross). They've put together the 2022 Business Builder Bundle for you that includes another Digital Planner, a Printable Planner, Digital Papers and Stickers for only $29 (about what you'd pay for just the digital planner if you bought everything separately).
2022 Digital Affiliate Promotions Planner & Tracker
************************************************************************************
Check out the free PLR at this site. They will help you to get more products on your site. Don't pass up the opportunity to get these journals, planners, calendars and stickers.
Free Journal, Planner, & Calendar PLR
FREE GRAPHICS & SEAMLESS PATTERNS
Please know that some free offers are available for only a short duration. They may go away soon. Every care has been taken to check the links to offers. But if the offer expires or the vendor is no longer honoring the coupon, please contact the vendor directly.
NEW 28 DAYS OF LOVE
Happy Easter Bundle (free through TONIGHT)
Crafting Handwritten Font Bundle (free through February 28)
Playful & Crafty Font Bundle (free through March 1)
Script Fonts Bundle (free through March 2)
Spring Crafts Bundle (free through March 3)
Free Embroidery Bundle (free through March 4)
Ultimate Quotes Bundle (free through March 5)
Fonts and Crafts Bundle (free through March 6)
Best Calligraphy Fonts Bundle (free through March 7)
Designs for Pets Bundle (free through March 8)
The Ultimate Spring-Summer Blossom Bundle (free through March 9)
Special Swashes Font Bundle (free through March 10)
St Patrick's Day Bundle (free through March 11)
Crafty Sweet Font Bundle (free through March 12)
Crafty Fonts & Designs Bundle (free through March 13)
Super Collection Font Bundle (free through March 14)
Beautiful Font Bundle (free through March 15)
Watercolor Bundle (free through March 16)
Monogram Font Bundle (free through March 17)
Stunning Font Bundle (free through March 18)
Mega Popular Crafts Bundle (free through March 19)
Spring Graphics Bundle (free through March 20)
FONT & GRAPHICS BUNDLE
NEW Easter Watercolor Clipart (free through March 1))
Spring Crafts Bundle (free through March 2)
FONTS
22 Fonts Bundle (Must share to unlock)
NEW Summer Break Script Font (Unsure how long free)
SEAMLESS PAPERS
St Patrick's Day Fun Prints
Mermaid Glitter
Western Turquoise Easter
NEW Easter Blessings Digital Paper Set
GRAPHICS
Boho Collection
St Patrick's Day Dubbing Skeleton
St Patrick's Day Leopard Shamrock
St Patrick's Day Shamrock Heart
Happy St Patrick's Day
St Patrick's Day Lucky Lips
St Patrick's Day Nurse Love
St Patrick's Day Shark
St Patrick's Day Unicorn
St Patrick's Day Gnome
Colorful Stars Sparkle Glitter Wreath
NEW Llovely Llamas (unsure how long free)
NEW Little Garden Watercolor Collection
MISCELLANEOUS
My First Easter
Easter Word Search
St Patrick's Day Picture Book Bingo
St Patrick's Day Mug Design
Mandalas
Check out the free gifts from Creative Fabrica every day. You might be surprised at what may pop up.
There are more seamless patterns and graphics available on Creative Fabrica for free. Just search for St Patrick Freebie, Easter Freebie, etc. and you will get all of them. If you want something else, just type in the search term with Freebie and you will see what is available for free without a subscription.
I have a subscription to Creative Fabrica and can download as many of the graphics on their site free. I get an idea, I run to Creative Fabrica to see if I can find graphics to make my new creations. It is so great. You might want to get a subscription if you need lots of graphics.
I WOULD LIKE TO KNOW
What are you working on? Below, you will find some freebies that you can use to create your products. There are seamless patterns for you to use as covers for your products. Remember, always modify the images so that they are different from what someone else might create with the same pattern. Make your cover stand out and let people know you are different.
Mix and match the coloring pages, color by number, dot to dot, and word search to create your own coloring book. Add something to them to make them your own so you won't be creating the same coloring book as everyone else.
Create a mug or greeting cards to put in your store. You might create these to give to special people in your life. See below in MISCELLANEOUS to find the links to the templates for you.
I want you to keep on working and growing your business. Let me know your accomplishments and what you are working on.
If you need to talk or get some help of some sort, I am here and will help you in any way that I can. If it is something I don't know yet, I will refer you to someone I know who does have that information. We are all here to help each other to achieve success.
Hope you are having a wonderful, productive day. Get lots of products created or training done.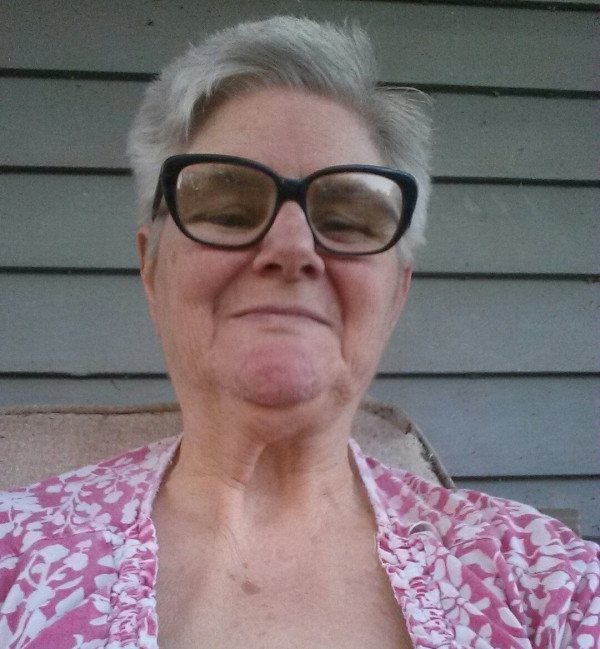 Gilded Penguin Creations
marilyn@gildedpenguincreations.com>
PLEASE NOTE:
You are receiving this email because you requested to be on my list when you received a freebie from my website, a bundle or a giveaway or you purchased something on my website.
This is a commercial email. If you purchase a product through a link in this newsletter, we may be compensated for that purchase as an affiliate of the product. Then again, we also include lots of links to other websites and cool stuff for you, just because we want you to succeed in anything that you do.
If you would like to become an affiliate for my store, sign up