If you are new to my newsletter, I would like to welcome you. If you are wondering why you are receiving this newsletter, you signed up for one of the bundles/giveaways or from my website.
I will try not to spam you, although, I will be sending you links to things that I think will help your business grow. I want to see you succeed. If you do not want to receive emails from me, I will be sad to see you go, but just unsubscribe here or the link at the bottom of this newsletter. You will always be welcome to come back if you decide you really want to hear from me.
If you missed any of my newsletters, you can find back issues on my website. It will have all the newsletters in publication order.
A LITTLE OF WHAT IS GOING ON IN MY BUSINESS AND LIFE:
What to write? That is the question. I have no idea what to write to you, %contact.first_name%, today. What would you like to hear about? I would love to hear from you. Please reply to this email to let me know. Are you into Printables or Digital Planners or both? Is there a specific subject you would like to hear about?
Hi, %contact.first_name%, I had a good sleep last night. Sorry I got the newsletter out so late yesterday. I didn't want to miss another day. I thought I would get some work done after finishing the newsletter but that didn't happen. I played a couple of my games to relax after the stress of getting the newsletter out and all the happenings of the day. Boy did they tire me out. LOL I went to bed and was able to sleep about 5 hours. I laid in the bed for a little and finally got up so I could get some work done.
While looking through my emails, I came across one from Instagram with new posts from the people I follow. A couple of the posts intrigued me as they were for products like the ones that I list in my store. I went to Instagram and started doing research so I could understand how I needed to do the posts. I had never been able to figure them out before. I am also in a pickle when it comes to doing Instagram. Well, all social media to be truthful. I really appreciate any help that I can get in that arena, especially getting templates or training on how to do them. If you are looking for Pinterest Templates or Pinterest Training, you might check out Bitty's mention below about her Pin Club.
I have loved horses as long as I can remember. I used to get in trouble for by my dad for calling them horsies. LOL He told me it wasn't a word so I looked it up and showed him it was. Of course, I wasn't using it right but I proved it was a word. LOL I think I was about 11 or 12 then. When I saw someone telling me about Oxyp's Wild Horse Planner Combo, I just couldn't help letting your know about it below.
Hoping to get some work done today. We shall see.
Surprise, Surprise!!!!! I am getting your newsletter out early with new listings, training, and graphics. Don't expect to get your newsletters this early very often. It is only when I can't sleep until later in the day. LOL
OK, that it it for today. Hope ya'll are having a wonderful day out there.
REMINDER!!!!!
***You will have until March 31, 2022 to download all of your goodies for Affinity Lovers Collection 2022
NEW PRODUCT TODAY
I just heard about a fantastic deal on Microsoft Office 2021 (for 1 PC or MAC) and raced over to the site and purchased it. I got Microsoft Office 2021 from Stack Social for the unbelievable one-time purchase price of $49. That is $20 less than a yearly subscription to Microsoft Office 365 (which needs to be paid yearly). I had 30 days to download the software which was no problem because I downloaded it right there and then. This deal is good until March 12. Included in the package is:
Microsoft Office Word
Microsoft Office Excel
Microsoft Office PowerPoint
Microsoft Office Outlook
Microsoft Office Teams
Microsoft Office OneNote
Microsoft Office Publisher
Microsoft Office Access
My personal favorites are Outlook, PowerPoint, Excel and Word.
If you are a Microsoft Office user, I would totally recommend that you get this deal. Everything is up-to-date and all updates are included.
************************************************************************************
I love using coloring pages for dividers or activities in my journals and planners. They provide my customer something different in the journal. An example of this is the planner that I just finished for the Mega Mojo Jump-Start Bundle that will come out on April 1. Why am I bringing this up? A planner combo in a niche that is dear to my heart (horses) was just released and I wanted to pass it on to you. Check out Virginie's of Oxyp Coloring and Colored Wild Horses Combo Planner. This is just wonderful. I love it. This planner combo contains 30 pages planner with Wild Horses. It comes in both PowerPoint and PDF. This PLR product is yours to customize and sell as your branded end-product. Get $10 off until March 14.
************************************************************************************
Bitty of Bitty Spires Life is having a promotion on her Club Pin Monthly Subscription. Is it on your To-Do list to get started with Pinterest? Or are you already active on Pinterest but don't know how to create the pins or really don't want to take the time? Join Bitty's Club Pin for $10 a month where you will get get 12 DFY pin templates delivered to your email and a 20-30 minute training session. Can't beat that. Oh yes you can! Club Pin Members will get 30 Free Bonus Product Mockups with sign up plus this month, they get an extra 12 Pins for a total of 24!!
 Turn this into                                         This with this month's training
ONGOING SALES
Sue at Createful Journals has added a set of Home Utility Trackers, great for the home and finance niches, to her terrific collection that she calls Simple Template Designs. The other series includes templates such as Storage Hacks, Kitchen Hacks, Undated Simple Calendar Templates, Online Shopping Tracker, Walking Tracker, and so many more.
For each design, you get them in 3 different sizes in PowerPoint format so you can repurpose and sell them.
Check them all out here, and get them for just $7 each (no coupon needed).
************************************************************************************I just found another course to teach you how to do seamless patterns that can be used to create your covers and interiors for your printable planners and for your digital planners. This class is taught by Catherine Beebe and uses Affinity Designer. This course is called Basic Seamless Patterns in Affinity Designer. To top it off, you pay what you want as low as $1 for the course. I can't wait to add this one to the list of courses I have taken showing me how to create digital seamless patterns.
************************************************************************************
Get 2022 off to a great start with Digital Affiliate Promotions Planner & Tracker! Compatible with GoodNotes and other apps, you get FULL commercial rights! Use it yourself, give it away to build your list or sell it as your own product. Easy to edit and re-brand! It is a steal at $1.
Digital Affiliate Promotions Planner & Tracker
FREE TRAINING
Are you interested in learning Canva and need a little help? Check out How to use Canva for beginners: Canva Tutorial 2022. This is only one of the videos that Faith of Faith's Biz Academy has on her Youtube channel. She plans to add more videos every week to give you Canva Design tips, step-by-step tutorials on how to create printables to sell, online marketing tips to grow your business, and more! Check it out!!!!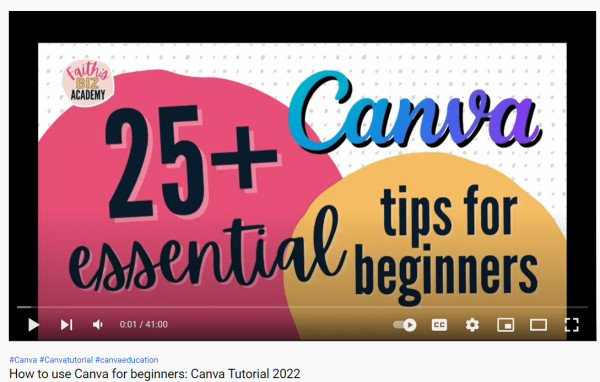 How to use Canva for beginners: Canva Tutorial 2022
HELP WITH AMEMBER
Sue of Createful Journals has a course called List Builders Action Plan. In this course is a wonderful section on aMember. It helped me so much. If you are joining bundles, she gives you some wonderful tips on this also. This is really worth the money.
************************************************************************************Get this course by Ruthie and Melody to help you get aMember on your site. It will help you set up your products and your affiliate program. I have purchased this course and am in the process of setting up my website now.
************************************************************************************If you would rather take the aMember course taught by Faith, I have taken this course also. It is very good. She will walk you through how to set up your site, manage your products, manage your affiliate program, and creating upsell/downsell offers. I really did love the last one as I would have never figured out how to do it.
FREE PRODUCTS – REPURPOSE & STOCK YOUR STORE!
Free DFY Printable Planner Template with Commercial Use rights. This is editable in Canva, Affinity Publisher or Adobe InDesign.
************************************************************************************Get the Paris themed Family Is Love Management Planner from Niche PLR Starter Packs. It has 12 unique planner page designs and is a dated planner starting for April 2022. This planner is designed to help your audience to keep track of their family schedule for the year, month and day. You have PLR rights on this product. This is lettersize. The planner is editable in Powerpoint.
************************************************************************************For a limited time only, Becky of PLR Beach is giving away her Safari Blooms Undated Monthly Planner. Included with the planner are:
15 page printable
PowerPoint template
8.5 x 11 size
12 month calendar
Journal page
Commercial use rights!
Safari Blooms Undated Monthly Planner
************************************************************************************The Digital Divas are back. Check out this free 2022 Digital Affiliate Promotions Planner & Tracker brought to you by Melody of PLR Club of the Month. Compatible with GoodNotes and other apps. You get FULL commercial rights! Use it yourself, give it away to build your list or sell it as your own product. Easy to edit and re-brand! Once you grab your freebie, you'll see the latest offer from the Digital Divas (Ruthie, Mel, Stephanie Hansen, Jan Small, and Helen Ross). They've put together the 2022 Business Builder Bundle for you that includes another Digital Planner, a Printable Planner, Digital Papers and Stickers for only $29 (about what you'd pay for just the digital planner if you bought everything separately).
2022 Digital Affiliate Promotions Planner & Tracker
************************************************************************************Check out the free PLR at this site. They will help you to get more products on your site. Don't pass up the opportunity to get these journals, planners, calendars and stickers.
Free Journal, Planner, & Calendar PLR
FREE GRAPHICS & SEAMLESS PATTERNS
Please know that some free offers are available for only a short duration. They may go away soon. Every care has been taken to check the links to offers. But if the offer expires or the vendor is no longer honoring the coupon, please contact the vendor directly.
28 DAYS OF LOVE
The Ultimate Spring-Summer Blossom Bundle (free through TONIGHT)
Special Swashes Font Bundle (free through March 10)
St Patrick's Day Bundle (free through March 11)
Crafty Sweet Font Bundle (free through March 12)
Crafty Fonts & Designs Bundle (free through March 13)
Super Collection Font Bundle (free through March 14)
Beautiful Font Bundle (free through March 15)
Watercolor Bundle (free through March 16)
Monogram Font Bundle (free through March 17)
Stunning Font Bundle (free through March 18)
Mega Popular Crafts Bundle (free through March 19)
Spring Graphics Bundle (free through March 20)
All The Fonts That You Need Bundle (free through March 21)
FONTS
22 Fonts Bundle (Must share to unlock)
Summer Break Script Font
SEAMLESS PAPERS
St Patrick's Day Fun Prints
Mermaid Glitter
Western Turquoise Easter
Easter Blessings Digital Paper Set
GRAPHICS
Boho Collection 
St Patrick's Day Dubbing Skeleton
St Patrick's Day Leopard Shamrock
St Patrick's Day Shamrock Heart
Happy St Patrick's Day
St Patrick's Day Lucky Lips
St Patrick's Day Nurse Love
St Patrick's Day Shark
St Patrick's Day Unicorn
St Patrick's Day Gnome
Colorful Stars Sparkle Glitter Wreath
Llovely Llamas
Little Garden Watercolor Collection
Gnome Saint Patrick's Day Watercolor Set (ends March 15)
Cute Bee Gnome Watercolor Printable Sticker
MISCELLANEOUS
My First Easter
Easter Word Search
St Patrick's Day Picture Book Bingo
St Patrick's Day Mug Design
Mandalas
Gnome Mom Printable-Digital Stickers
Check out the free gifts from Creative Fabrica every day. You might be surprised at what may pop up.
There are more seamless patterns and graphics available on Creative Fabrica for free. Just search for St Patrick Freebie, Easter Freebie, etc. and you will get all of them. If you want something else, just type in the search term with Freebie and you will see what is available for free without a subscription.
I have a subscription to Creative Fabrica and can download as many of the graphics on their site free. I get an idea, I run to Creative Fabrica to see if I can find graphics to make my new creations. It is so great. You might want to get a subscription if you need lots of graphics.
I WOULD LIKE TO KNOW
What are you working on? Below, you will find some freebies that you can use to create your products. There are seamless patterns for you to use as covers for your products. Remember, always modify the images so that they are different from what someone else might create with the same pattern. Make your cover stand out and let people know you are different.
Mix and match the coloring pages, color by number, dot to dot, and word search to create your own coloring book. Add something to them to make them your own so you won't be creating the same coloring book as everyone else.
Create a mug or greeting cards to put in your store. You might create these to give to special people in your life. See below in MISCELLANEOUS to find the links to the templates for you.
I want you to keep on working and growing your business. Let me know your accomplishments and what you are working on.
If you need to talk or get some help of some sort, I am here and will help you in any way that I can. If it is something I don't know yet, I will refer you to someone I know who does have that information. We are all here to help each other to achieve success.
Hope you are having a wonderful, productive day. Get lots of products created or training done.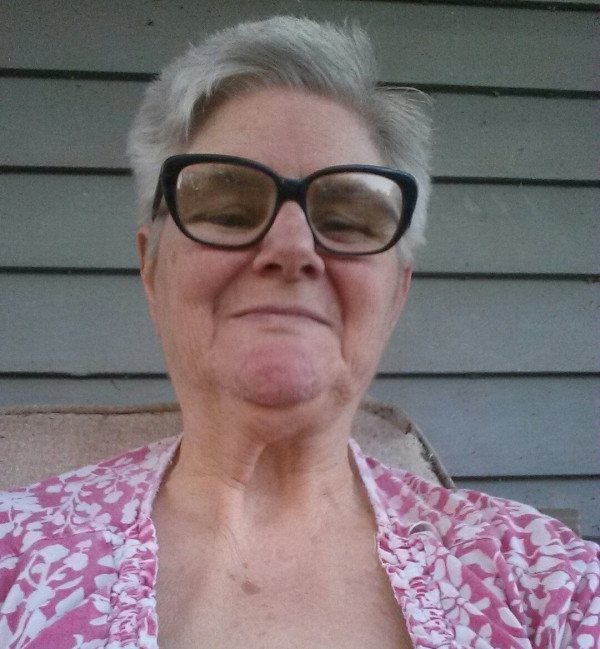 Gilded Penguin Creations
marilyn@gildedpenguincreations.com
PLEASE NOTE:
You are receiving this email because you requested to be on my list when you received a freebie from my website, a bundle or a giveaway or you purchased something on my website.
This is a commercial email. If you purchase a product through a link in this newsletter, we may be compensated for that purchase as an affiliate of the product. Then again, we also include lots of links to other websites and cool stuff for you, just because we want you to succeed in anything that you do.
If you would like to become an affiliate for my store, sign up.