If you are new to my newsletter, I would like to welcome you. If you are wondering why you are receiving this newsletter, you signed up for one of the bundles/giveaways or from my website.
I will try not to spam you, although, I will be sending you links to things that I think will help your business grow. I want to see you succeed. If you do not want to receive emails from me, I will be sad to see you go, but just unsubscribe here or the link at the bottom of this newsletter. You will always be welcome to come back if you decide you really want to hear from me.
If you missed any of my newsletters, you can find back issues on my website. It will have all the newsletters in publication order.
A LITTLE OF WHAT IS GOING ON IN MY BUSINESS AND LIFE:
Hi, %contact.first_name%,
Boy, oh, boy! Ruthie's Round Table discussions are really great. I am getting a lot of great information from these discussions. Two down and one to go. I am glad I am going to be getting the replay. My audio cut out in the middle of the discussion today. I will be able to go back and review what they said before and see what they said while I was offline from them. Come join me tomorrow for the last discussion.
Oh, my! Where did the day go? I am so sorry that this is getting out so late. Hopefully you will look at this early in the morning so that you don't miss Sue's Sale. Between helping my daughter and the bundles and problems with bundles, the day just flew by. Oh yeah and the above zoom. I have really been trying to get my newsletter out earlier in the day. Like I said earlier this week, my newsletters will be a little later unless I wake up really early because of the zoom calls.
I went through both Ruthie's and Mega MOJO bundles and oh my, so many great products. I just need to find the time to go through and repurpose them. I still need to go through Daily Faith Spring Bundle and see what I want from there. There will be no lack of PLR to repurpose in the near future.
Those of you in Lori's 30 Day Listing Challenge, how are you doing? I still only have 1 product listed. I do have 8 more waiting for me to create the mockups for them so that I can list them. I know I have a lot more out there that I can list to my store. I might list some of the printables to my Etsy store. I would really like to hear from you. Are you doing ok? Or are you having some difficulties?
I am thinking about making some resource pages for some of the information I have in my newsletters. That way, it will make my newsletters shorter and you can go to the resource pages if you want to. By the way, I didn't have time to look for any freebies for you for the graphics section. I will try to at the beginning of next week at the latest. I am running so far behind right now.
I would really like to thank those of you who reached out to me. I really would like to here from you. I have had a couple of emails from you about the bundles. I really appreciate hearing what you like and even what you don't like. I want to give you a newsletter that you want to rush and read. Lastly, I hope ya'll are having a wonderful day out there.

BUNDLES COMING UP AND THEIR DEADLINES
SUBMISSIONS DUE APRIL 2022
Easy Etsy Earnings Bundle (only 2 days left to submit your interest form – get to it)
Submission Form Deadline – April 8, 2022
Product Deadline – April 15, 2022
Dates of Bundle – May 6-15, 2022
Download Deadline – Unknown
Product Type – PLR or Training for Etsy
Coupon Code – You create if you want to use a coupon code
Affiliate Signup Link – Will get after submitting form
Easy Etsy Earnings Bundle
CCC Bundle
Submission Form Deadline – April 14, 2022
Product Deadline – April 14, 2022
Dates of Bundle – April 25 through May 1, 2022
Download Deadline – July 31, 2022
Product Type – PLR, Templates (Canva or other types of business related templates), DFY Social Media Post or Graphics, DFY Coloring Pages, DFY Planners, or training on anything that is content related or could include resources that will help them pull it all together to create something – like planners or journals
Coupon Code – You create if you want to use a coupon code
Affiliate Signup Link – Will be given to you after you submit form
CCC Bundle
Faith's Birthday Bundle
Submission Form Deadline – April 15, 2022
Product Deadline – April 15, 2022
Dates of Bundle – April 25 thru May 1, 2022
Download Deadline – May 1, 2022
Product Type – Personal Use worth $7 or more OR PRL worth $17 or more OR Both
Product you are contributing doesn't have to be new. It can be something you are selling in your shop. But it cannot be something that has been in a bundle this year.
Coupon Code – FAITHBDAY2022
Affiliate Signup Link – https://www.dailyfaithplr.com/affiliates/ Won't be available until April 22, 2022.
Faith's Birthday Bundle
BUNDLES DUE BETWEEN MAY AND JUNE
KS Ukraine Relief
List Builder Bundle
PLR Printables Bundle Extravaganza!
Building A Biz Bundle 2022
Summer School Giveaway

ACTIVE BUNDLES
Ruthie's Printable Publishers Round Tables and Bundle Are Now LIVE! Oh, I am so excited to get into downloading all the goodies. Don't forget to get my Carnation One Act of Kindness Each Day Journal Printable and repurpose it for your store.
Registration for the Printable Publishers Round Tables is now open. The sessions are Tuesday – Thursday at 2 p.m. Eastern and are free to attend live. If you want the replays, though, you'll have to buy the bundle because for now, they're only available as an add-on.
Go here to register – you only have to sign up once for access to all 3 days (April 5-7,2022): Register for the Round Tables
Her bundle sale started today! She has over 38 products for you at a combined value of just over $1200 for just $37. Save them to your computer or favorite cloud program. Open the product in the specified editing program, add your branding, and upload it to your site. It's that easy. If you need any help, I am always here to help you in any way that I can.
Printable Publishers Round Tables and Bundle

THE MEGA MOJO JUMP-START BUNDLE STARTED APRIL 1. There are both a giveaway and paid bundle for you to pick from. The bundle will run from today until April 10.
The items included in the giveaway are:
Warm Fuzzies Coloring Quotes (PLR)
Work Less – Earn More Challenge
Bright Shiny Objects Workshop
Confident! How to Get Past Fear and Get the Hard Stuff Done (PLR)
3 Secret Ways Get it All Done in Less Time
Jump Start Your Email Marketing Mojo – Your Setup for Success Guide
The Business of Being Yourself
Daily Inspiration Action Sheet
30 Ways to Think More Positively
If you're ready to move on past what you think you "SHOULD" be doing, to what you "KNOW" you want to do, you don't want to miss out on the Mega Mojo Jumpstart giveaway.
Get signed up for FREE here.
The paid bundle is full of incredible value, packed with courses, challenges, done-for-you eBooks, PLR journals and more you can put to use in your business ASAP.
You'll get access to:
Conquer Procrastination & Become Distraction Free
Easy Trello
How To Find Your Life's Purpose Content Pack
Crushing The Lies That Keep You Invisible And Playing Small Six Module Self-Study Course
30 Day Challenge: Thrive Consciously in Your Daily Life
Find Your Content Repurposing Mojo
Motivational Postcards (PLR) (That's from ME!)
Isn't it time to end the overwhelm and find your motivation so you can make more sales? Get access to the Mega Mojo Jumpstart bundle today! Sign up for the paid bundle here

NEW The Daily Faith Spring Giveaway started today. It will run until April 15th. There are 25 faith based personal use & PLR products all for free! My Bible Passage Flash Cards for Children-KJV are one of the PLR products included. Check out what has been included in this giveaway:
Prayer and Reflection Journal
Crash Course: How to Teach Your Special Needs Child at Home
The Inspirational Story Blueprint
Noah's Ark Ephemera
Spiritual Gifts
Journaling with Jesus Create your Own Journal kit
Bible & Prayer Journal
90 Day Prayer & Coloring Journal
Bible Passage Flash Cards for Children-KJV Printable from ME!
Taking Care of You
The Ten Commandments – God's Open Request
Guided Prayer Journal for Moms
Answered Prayer Journal – God's Grace Is Sufficient
Prayer for OUR Earth – 7 Day Devotional & Journal
Set of 40 Scripture Affirmation Cards
Biblical Affirmations Journal
Prayer Reminder Set
Be Still and Grow – 30- day Prayer Journal
"Bless Us This Day" Bundle Collection #1
Bible Verses Coloring Pages
Devoted: Hebrew Scripture Study of Psalm 115
Noah's Ark Activity Pack
30 Day Content Calendar and Social Media Templates for the Christian Entrepreneur
Pretty Lead Magnet Toolkit for Christian Content Creators
Breakthrough Board Success Training
Taking advantage of this event is easy! Just drop your name & email and you'll get instant access to the Spring Giveaway Bundle Claim Page. From there you can say yes to all of the offers you like!

NEW PRODUCTS
NEW Sue of Createful Journals is having a 60% off sale to celebrate her birthday. Use Coupon Code APRIL60. You might want to run over to her store and get some of her wonderful PLR. I know I did. All products are included as well as the first month of the memberships. I got so much….as if I need more with all the bundles that are going right now. But, I wanted some of her Simple Templates listed below, her bookmark mockups, her Etsy Store Mockups and a Recipe Journal that I have been eyeing forever. LOL The sale ends April 7, 2022 at 12pm EST.

ONGOING PRODUCTS
Sue of Createful Journals just added a new template to her Simple Templates called Elderly Care Simple Template. Combine this one with her other simple templates or other PLR you have gathering digital dust in your hard drive to create a tremendous product.
OTHER SIMPLE TEMPLATES
Bible Prayer
Undated Calendar 2022 Calendar
Daily Appointment Address Book
Password Tracker Tax Time Trackers
Baby Care Kids Chore Chart
RVing Seniors Vehicle Maintenance
Family Camping Golf
Fishing Pet Cat Care
Floral Layouts Floral Border Bleeds
Online Shopping Trackers Personal Finance
Utility Tracker Storage Hacks
Eye Care Foot Care
This is only a partial list. There are so many more on her Simple Templates page. Check it out. The template sets are only $7 each set. Not a bad price. You can mix and match them at your hearts content to create new products.
I am hoping that the above list of products got to you formatted the way that I wanted it. If not, I am apologizing in advance.

Bitty of Bitty Spires Life is having a promotion on her Club Pin Monthly Subscription. Is it on your To-Do list to get started with Pinterest? Or are you already active on Pinterest but don't know how to create the pins or really don't want to take the time? Join Bitty's Club Pin for $10 a month where you will get get 12 DFY pin templates delivered to your email and a 20-30 minute training session. Can't beat that. Oh yes you can! Club Pin Members will get 30 Free Bonus Product Mockups with sign up plus this month, they get an extra 12 Pins for a total of 24!!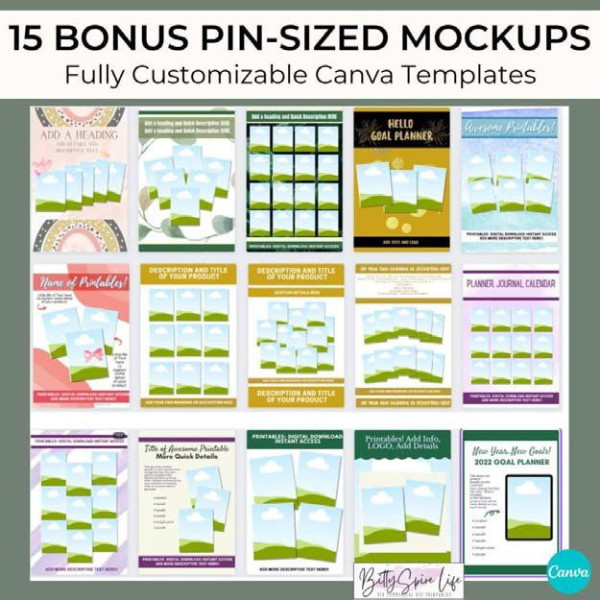 Turn this into This with this month's training

Get 2022 off to a great start with Digital Affiliate Promotions Planner & Tracker! Compatible with GoodNotes and other apps, you get FULL commercial rights! Use it yourself, give it away to build your list or sell it as your own product. Easy to edit and re-brand! It is a steal at $1.
Digital Affiliate Promotions Planner & Tracker
FREE TRAINING
Are you interested in learning Canva and need a little help? Check out How to use Canva for beginners: Canva Tutorial 2022. This is only one of the videos that Faith of Faith's Biz Academy has on her Youtube channel. She plans to add more videos every week to give you Canva Design tips, step-by-step tutorials on how to create printables to sell, online marketing tips to grow your business, and more! Check it out!!!!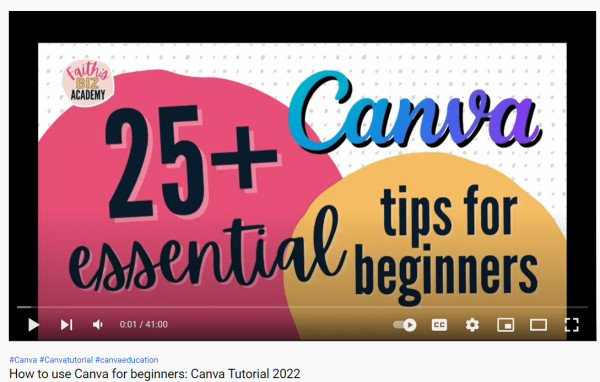 How to use Canva for beginners: Canva Tutorial 2022
Faith has another video out on her Youtube channel called How to create alphabet tracing worksheets in Canva.
Do you want to learn to create Stickers for your store? I just found a free course taught by Mim Jenkinson. She has a great free 60 minute masterclass for you to discover the stickers that sell on Etsy without them getting lost in the crowd. Get the details of the Creating Stickers That SELL Webinar
Creating Stickers That SELL Webinar

FREE PRODUCTS – REPURPOSE & STOCK YOUR STORE!
NEW I know it is not Fall but you can repurpose it for any season. Check out Melody's of PLR of the Month Club Fall Fun Digital Planner. I can't wait to see what you create with this for your store. Let me know and I can feature it for you in my newsletter.

Creative Mama Designs has a page of free commercial use projects for you to repurpose for your store. Her newest one is horses. Oh, I so love horses. She has a goal planner with horses on it.

Free DFY Printable Planner Template with Commercial Use rights. This is editable in Canva, Affinity Publisher or Adobe InDesign.

Get the Paris themed Family Is Love Management Planner from Niche PLR Starter Packs. It has 12 unique planner page designs and is a dated planner starting for April 2022. This planner is designed to help your audience to keep track of their family schedule for the year, month and day. You have PLR rights on this product. This is lettersize. The planner is editable in Powerpoint.
For a limited time only, Becky of PLR Beach is giving away her Safari Blooms Undated Monthly Planner. Included with the planner are:
15 page printable
PowerPoint template
8.5 x 11 size
12 month calendar
Journal page
Commercial use rights!
Safari Blooms Undated Monthly Planner

The Digital Divas are back. Check out this free 2022 Digital Affiliate Promotions Planner & Tracker brought to you by Melody of PLR Club of the Month. Compatible with GoodNotes and other apps. You get FULL commercial rights! Use it yourself, give it away to build your list or sell it as your own product. Easy to edit and re-brand! Once you grab your freebie, you'll see the latest offer from the Digital Divas (Ruthie, Mel, Stephanie Hansen, Jan Small, and Helen Ross). They've put together the 2022 Business Builder Bundle for you that includes another Digital Planner, a Printable Planner, Digital Papers and Stickers for only $29 (about what you'd pay for just the digital planner if you bought everything separately).
2022 Digital Affiliate Promotions Planner & Tracker

Check out the free PLR at this site. They will help you to get more products on your site. Don't pass up the opportunity to get these journals, planners, calendars and stickers.
Free Journal, Planner, & Calendar PLR

FREE GRAPHICS & SEAMLESS PATTERNS
Please know that some free offers are available for only a short duration. They may go away soon. Every care has been taken to check the links to offers. But if the offer expires or the vendor is no longer honoring the coupon, please contact the vendor directly.
FREE BUNDLES (CREATIVE FABRICA)
Signature & Handwritten Fonts Bundle (free through April 7)
Crafter Font Bundle ( free through April 8)
Mom Life Messy Bun Bundle (free through April 9)
Cute and Friendly Fonts Bundle (free through April 10)
Super Exclusive Graphics Bundle (free through April 11)
Line Art Bundle (free through April 12)
The Dreamink Collection Font Bundle (free through April 13)
Retro Boho Sublimation Design Bundle (free through April 14)
All Collections – Font Bundle (free through April 15)
Digital Gems Paper Cut Bundle (free through April 16)
Super Bundle (free through April 17)
FONTS
Funky Fonts Bundle
Magical Fonts Bundle
Cute Fonts Bundle
Mega Fonts Bundle
SEAMLESS PAPERS
Buck & Doe Patterned Paper
Holiday Digital Scrapbook Paper – Not necessarily for Christmas
Sunset Glitter Digital Paper
Marble Paper Textures
NEW You're A Llama Fun Seamless Paper
NEW Watercolor & Oil Paint Digital Papers
NEW Colorful Glitter Digital Paper
NEW Vintage Gold Marble Digital Paper
NEW Watercolor Backgrounds
GRAPHICS
Craft for Ukraine Bundle
Vintage Celestial Junk Journal Kit
Celestial Fall Graphic Set
Butterfly Clipart Pack
Hot Air Balloon Clipart Set
Mermaid Graphics
Fancy Shell Elements
Seahorse Graphics Pack

MISCELLANEOUS
My First Easter
Easter Word Search
Gnome Mom Printable-Digital Stickers
Printable Cash Envelope
Bee Gnome Water-Color Printable Stickers
Check out the free gifts from Creative Fabrica every day. You might be surprised at what may pop up.
If you are into t-shirt designs, you will find quite a few of them in the free section of Creative Fabrica. Remember to change them so that yours will be different. You don't want yours looking like everyone else's design. You will also find craft patterns on there if that is your niche.
There are more seamless patterns and graphics available on Creative Fabrica for free. Just search for Easter Freebie, Mother's Day Freebie, Father's Day Freebie, etc. and you will get all of them. If you want something else, just type in the search term with Freebie and you will see what is available for free without a subscription.
I have a subscription to Creative Fabrica and can download as many of the graphics on their site free. I get an idea, I run to Creative Fabrica to see if I can find graphics to make my new creations. It is so great. You might want to get a subscription if you need lots of graphics.
Hugs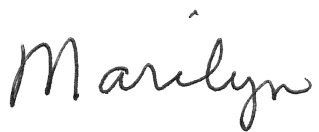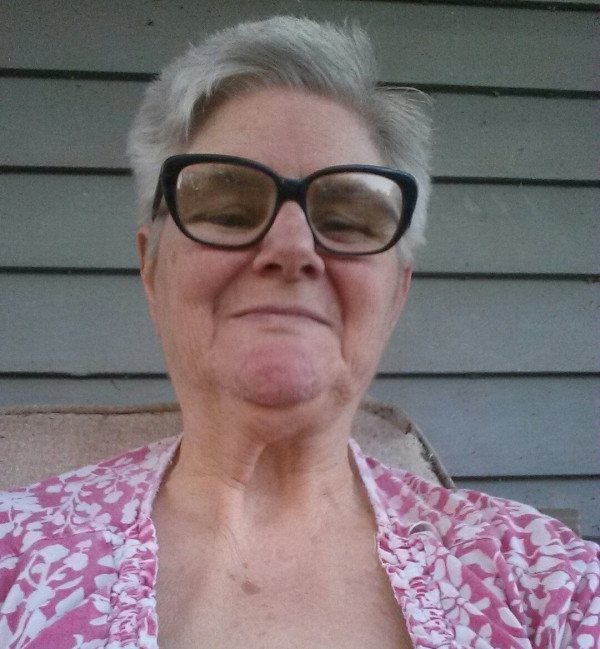 Gilded Penguin Creations
marilyn@gildedpenguincreations.com
PLEASE NOTE:
You are receiving this email because you requested to be on my list when you received a freebie from my website, a bundle or a giveaway or you purchased something on my website.
This is a commercial email. If you purchase a product through a link in this newsletter, we may be compensated for that purchase as an affiliate of the product. Then again, we also include lots of links to other websites and cool stuff for you, just because we want you to succeed in anything that you do.
If you would like to become an affiliate for my store, sign up here.